狭山茶 さくや(50g缶パッケージ)/1日の終わりに緑茶でリラックス!並べて可愛いお茶缶かん♪/SAYAMA TEA【Sakuya 50g Canister】
Japan domestic shipping fees for purchases over ¥3,000 will be free.
Shipping fee is not included. More information.
狭山茶農家 ささら屋で育てた『やぶきた』と『さやまかおり』の2品種を合組(ブレンド)した上級煎茶です。
夜寝る前や仕事の合間の休憩時間など、ほっと一息つきたい時にお楽しみいただけるよう、苦みをおさえ、あまみ・うまみを引き出せるよう火入れ加工を工夫し、さらに、ささら屋独自の比率で合組しました。

★PAY IDアプリでご覧の方★
さらに詳しくはこちらから:https://shop.sasaraya.com/items/13801168
Add to Like via app
■茶葉について
狭山茶農家 ささら屋で育てた『やぶきた』と『さやまかおり』の2品種を合組(ブレンド)した上級煎茶です。
夜寝る前や仕事の合間の休憩時間など、ほっと一息つきたい時にお楽しみいただけるよう、苦みをおさえ、あまみ・うまみを引き出せるよう火入れ加工を工夫し、さらに、ささら屋独自の比率で合組しました。
■パッケージデザイン
『夜、ゆったりとリラックスする時に飲んでいただきたいお茶』ということで、パッケージには消しゴム判子で彫られたフクロウ柄を採用。
可愛らしいミニサイズの缶かんパッケージです。
お友達へのプレゼントや、ちょっとした手土産にもぴったりのこのフクロウ缶。茶葉を使い切った後も、クラフトパック等のお茶の保管や、小物入れにお使いいただけます。

■うまみを引き出すおススメの淹れ方
①急須に5g程度の『さくや』の茶葉を入れる
②沸騰したお湯を70℃程度まで湯冷ましする
③湯冷まししたお湯を250ml~300mlほど急須に注ぎ、30秒ほどお待ちいただく
④湯呑みに回し注ぐ ※最後の1滴までしっかりと注いでください
⑤2煎目以降も100℃近くの高めの温度のお湯で淹れると、また違った表情をお楽しみいただけます。

※上記の淹れ方を守らなくても美味しくお召し上がりいただけますが、より狭山茶らしいうまみ・あまみをお楽しみいただけます。

※上記と同様の茶葉・湯量で、沸騰したてのお湯(90~100℃)を注いで30秒ほどお待ちいただくと、相対的にやや苦み・渋みが強まり、また違った表情でおいしくお召し上がりいただけます。ぜひ、ご自分の好みの味わいを探してみてください。
茶葉を5g計り取る
湯冷ましを使って湯温を下げる
70度程度のお湯で淹れたお茶を急須から湯呑へ
夜のほっと一息に/上級煎茶『さくや』
■発送に伴う留意事項
・本商品は簡易包装にて発送させて頂きます。
・到着した商品に傷・汚損等の不備等がございましたら、ホームページのお問合せフォームよりご連絡ください。
~English~
■About the tea leaves
Sakuya is Sasaraya's original blend green tea.
This is a perfect tea to make you relax on your break time at work, and also before going to the bed. Sakuya has relatively less bitterness, on the other hand you can taste flavourful "umami" and sweetness.
■Package design
Sakuya 50g will be delivered to you in a little canister which is a perfect gift for your friends too. The picture of owl shows "relax and a good rest in the evening with a cup of Sakuya".
This canister can be used for preserving other tea leaves or keeping your accessories.
■Our recommended method to brew Sakuya
1) Place about 5g of Sakuya in a tea pot.
2) Pour about 300ml of warm water (70℃) and leave it about 60 seconds.
3) Pour the tea into tea cups. *Make sure to pour out at the last drop.
4) You can also enjoy different flavour. Please try with higher temperature water (about 100℃) from the second extraction.

*Please note this brewing method is just for your reference to maximise Sakuya's umami and sweetness.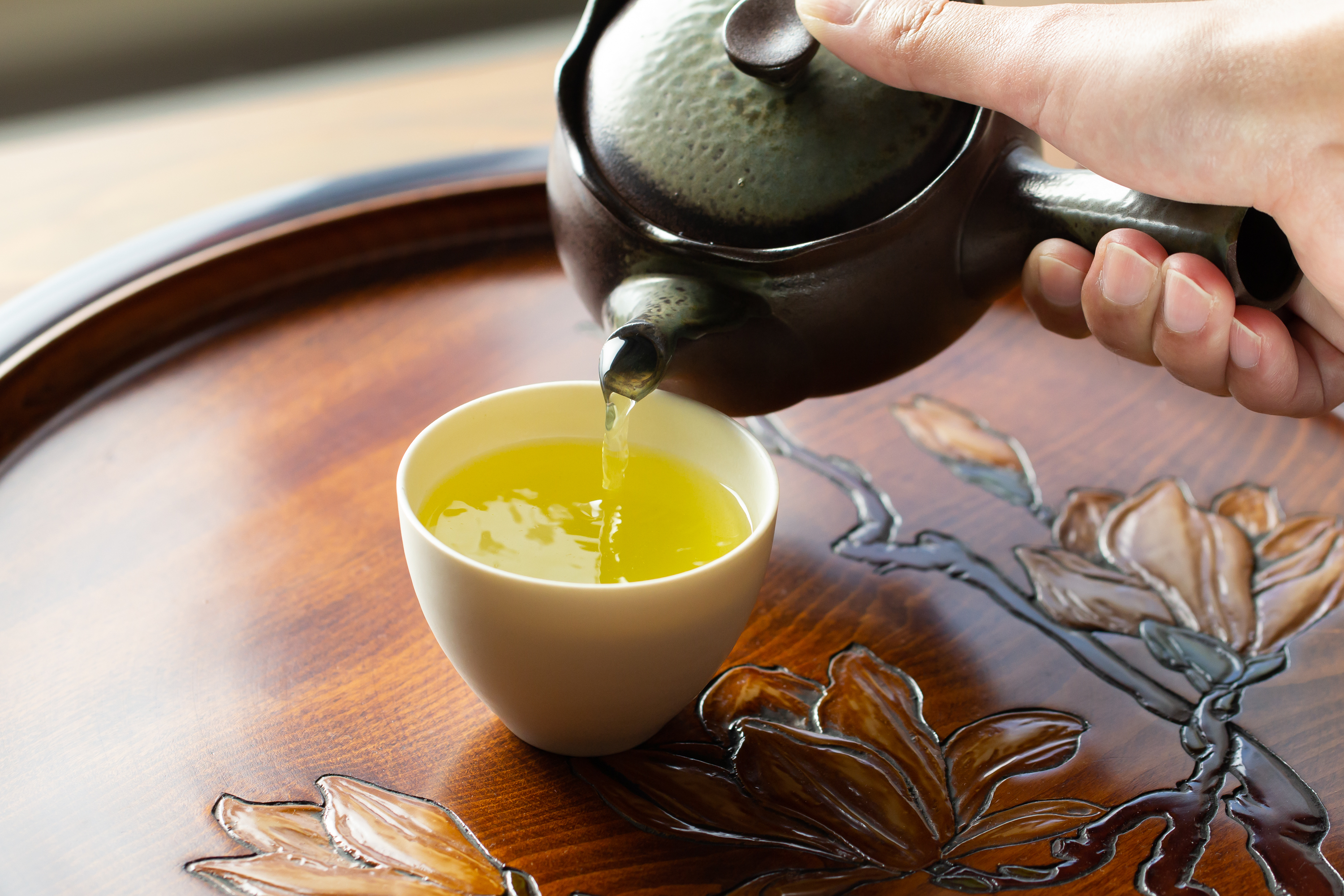 ■Important notice about delivery
・This item will be delivered in simple packaging.
・Please contact us immediately via inquiry form if you find any damage or fault in the items.
Reviews

(64)

Shipping method / fee

Payment method